Big Boy is  full of the flu – still on the 4-hourly paracetamol and nagging him to keep drinking stage. He is miserable, hot and cold and has a streaming nose that is alternating between streaming and stopping him sleeping.
Thing is he is fed up of our usual hot orange and hot blackcurrant squash, and he is not a big fan of teas, so off I go to the fridge with a promise to create something nice to drink that will help him feel better.
I'm thinking a lemon and ginger syrup, a slug in a mug with a teaspoon of honey should sort him out.
Even better – when he is better this is lovely over a glass of ice topped up with sparkling water, drizzled over cubes of melon or used as a sauce over stir-fried chicken ……………….. so anything left is not likely to go to waste.
LEMON AND GINGER CORDIAL
Zest and juice of one unwaxed lemon
150g sugar
2″ piece of ginger – peeled and finely chopped
250ml water
2 tsp cream of tartar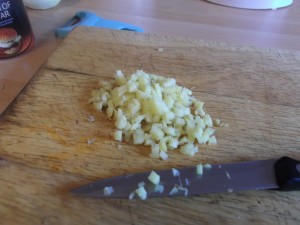 Add everything except the lemon juice to a pan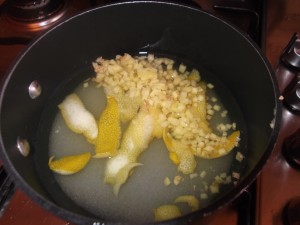 and bring to a simmer for 3 minutes.  Leave to steep for 15 minutes.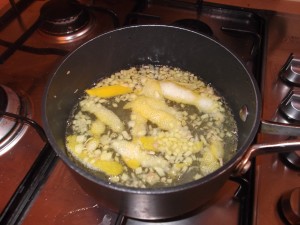 Add the lemon juice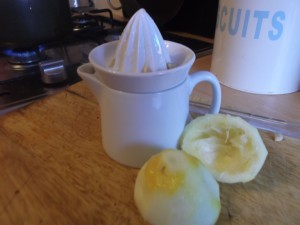 Strain the syrup through a fine sieve and bottle in a steralised bottle.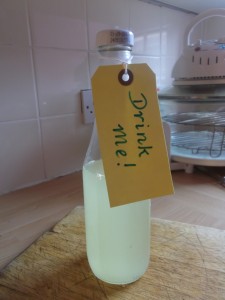 When cool, store in the fridge ( this will keep f0r 3 weeks)
Use 2 tbsp of syrup and 1/2 teaspoon of honey to a mug of boiling water to give a hug in a mug to your poorlies.