One little red-head home with a cold today ….. so its been a "hang around and home and use up what we have in"  kind of day. Big one mentioned at breakfast  that he fancied a curry for dinner … so I was left to stare at the bottom of an admittedly getting rather empty fridge and try and conjur something up.
Never mind – only a few more days till the "£100 for Everything" January Challenge is over.
First thing was I knew it was going to have to be a veggie curry …. which meant probably pairing a bean and a grain to pack the protein punch that the big one needs now he is beginning to fill out and needs to be filled up.
But our normal standby of Chick pea and potato wasn't ticking enough boxes for me … so I decided to head Westwards towards Jamaica for my inspiration instead and liberate a rather gorgeous sweet potato from the fridge and pair  it with some black-eyed beans to make a Caribbean inspired curry instead.
Just wish the weather up here was a tad more Caribbean today LOL I  think we could all do with a healthy dose of sunshine.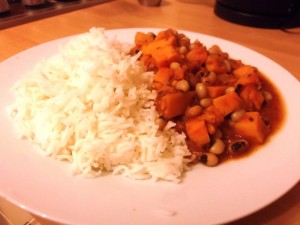 What you can't see just out of shot is the kids with forks ready to dive in and sample the curry – verdict is "sweet, soft and a wee bit spicy" .. well they scarfed the lot so I would say a family hit.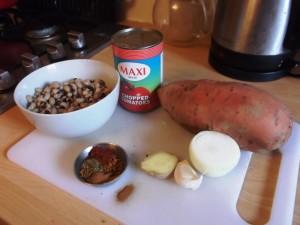 JAMAICAN BLACK EYED BEANS AND SWEET POTATO CURRY 
1 sweet potato – peeled and chopped
Half an onion
1 can tinned tomatoes – blended 
1 clove of garlic
Half inch piece of ginger
1 teaspoon jerk seasoning
1 teaspoon mixed herbs
Half a teaspoon cinnamon
Half a teaspoon smoked paprika
1 can of black-eyed beans ( I soaked and cooked mine)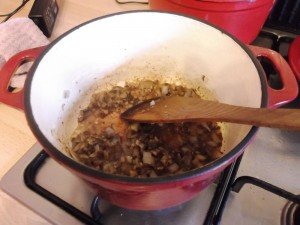 Yup – I made mine in my thermal cooker … getting to be a bit of a habit but I find its perfect for these one-pot-winter-warmers. I love that I can boil it up, tuck it in and leave it to itself.
So soften the chopped onion, grated ginger and garlic in a little oil or water until tender.  Add the spice mixture and cook out for a couple of minutes.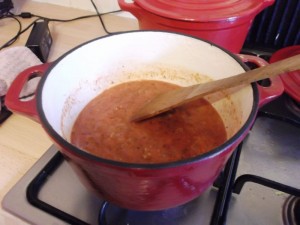 Tip in the blended tomatoes and bring to a boil.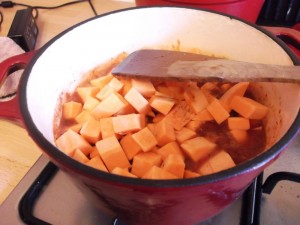 In with the chopped up sweet potato…….. add enough boiling water so that the sweet potato pieces are just covered.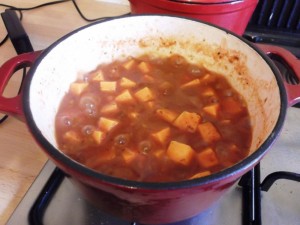 Up to a rapid boil with the lid on for five minutes to heat the pot and lid.  You can of course just turn the heat down for forty minutes till the potato is cooked .. or make it in your slow cooker … about 3 hours should suffice.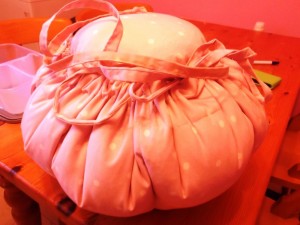 I tucked  my pot into my Thermal Cooking Bag and left to to its own devices for two hours. After two hours I stirred  in the cooked beans and tucked the pot up again for another hour.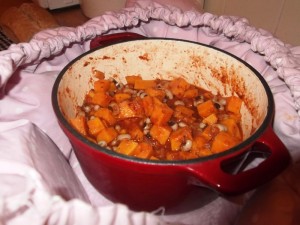 What a fragrant waft of steam you get when you take the lid off I can tell you!!! Jerk seasoning, smoky overtones and sweet tender pieces of potato.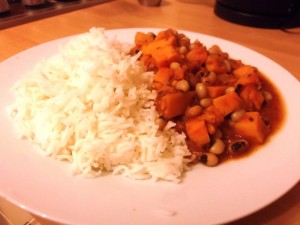 So it made dinner for three with three lunchtime sized portions tucked away in the freezer for hot lunches over the next few weeks.
Not bad for a single sad old sweet potato left alone in my salad crisper is it?
Unfortunately instead of Jamaican sunshine the weather forecast for tomorrow is for more wind and some snow … so .. lets all keep wrapped up and safe tomorrow do you hear?  January will be finished soon enough and the brighter days are just around the corner for us now.
Now is the time to just keep on plodding gently towards our goals .. babysteps all the way …. XXX