Out on the coast not far from here is an Estate called Carnbo.  It is famous for its snowdrops .. properly famous .. as in known around the world as the place where ultra rare and expensive bulbs are cultivated and sold.
Which means that one of the first "family walks" of the New Year is often in coat and wellies walking through forest utterly carpeted with tiny white nodding heads.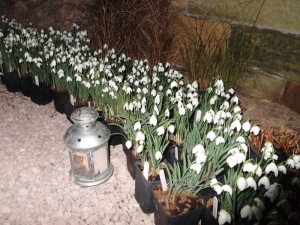 This year – it's a walk with something different .. the invitation is to come and view the "Snowdrops by Starlight" … and after dark tour of the forest and its magical flowers.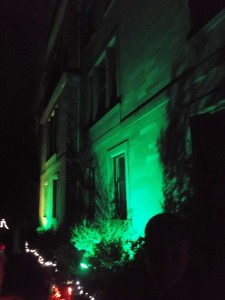 So you head out the back of the "Big Hoose"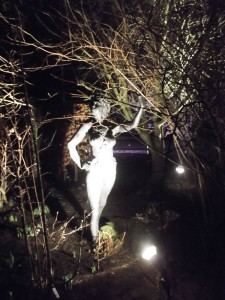 .. and through the walled garden ….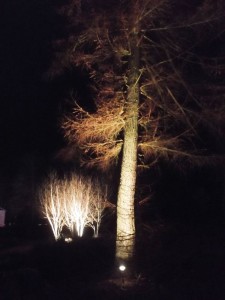 Out into the pine forest proper…….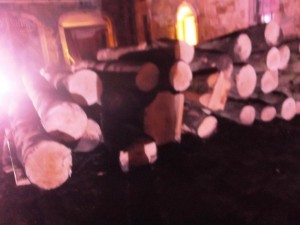 Past the kindling pile … I am kidding

 The area is actively forested and managed ..  but can you imagine how many nights we could keep a stove burning on  this lot.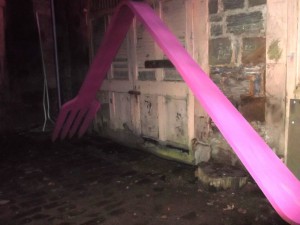 Tucked away are little Art Installations …. massive fork!! wonder why that appeals to me?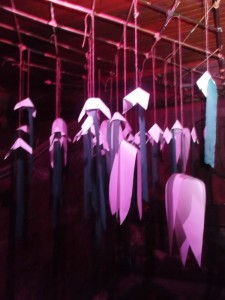 …….Origami Snowdrops suspended from a Byre roof ……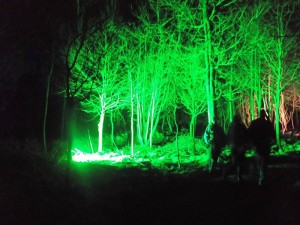 And from them on you follow one puddle of light to the next …….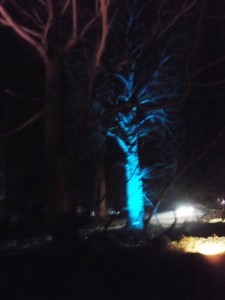 ……..solitary sentinels …………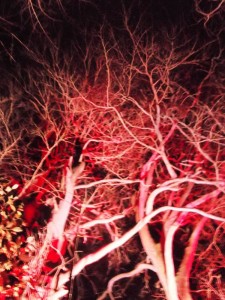 ………….. and tangled twins …………….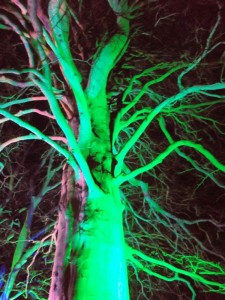 ………….. trees like sea-creatures …………………..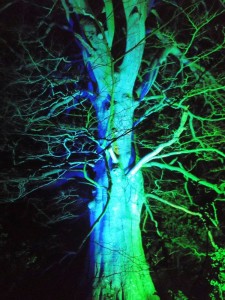 …….. and some that you swear would start talking ……………………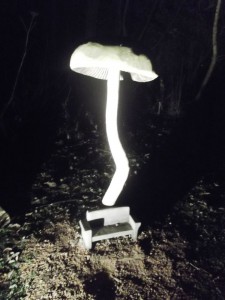 Comfy seats for little people ……………………..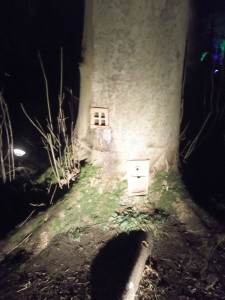 ……….. and magical little fairy houses ………………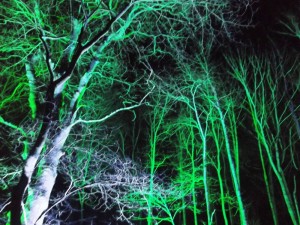 ……………. through a forest that makes you feel so small ………………….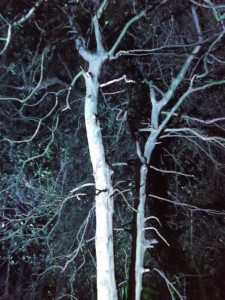 ……………….. and very young in relation to how old these trees must be …………..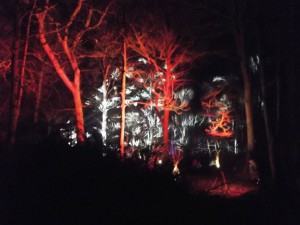 Surprising colours appear at you around a corner ……………..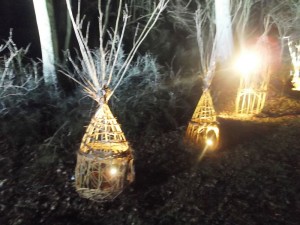 …………….. and willow weaving galore ,………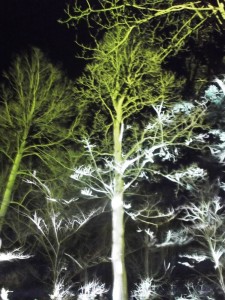 Icy giants ………………………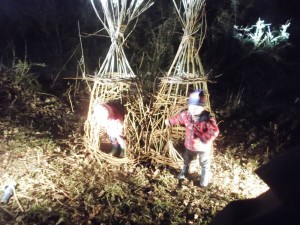 Towering over very human sized structures …………………….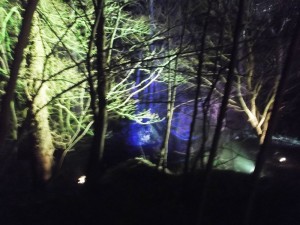 ……………… clever moments of water …………………..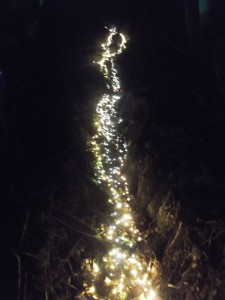 …………tumbling down a hill like a stream in spate ………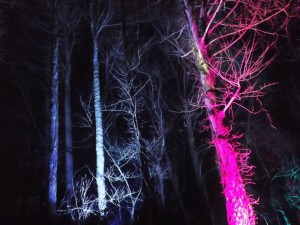 …………. watching nature clothed in un-natural colour ….. but you can really appreciate the detail and "see" them clearly for once.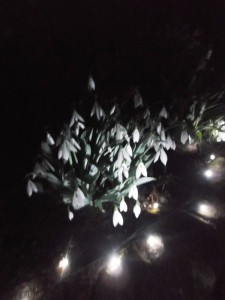 But in the end …. its all about the millions of snowdrops at ankle level nodding as you waft past.
What a way to spend a Friday night with my family … pretty cool wasn't it?