Tell me lies – tell me sweet little lies …… tell me lies!!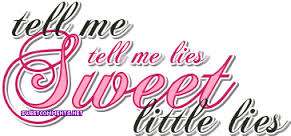 This one is a story of my 5 – 9 job.. You see 9am – 5pm I am happily beavering away on behalf of our local MP …. but come 5pm life takes on a little bit of a different slant.
This week has been chocca with debt coaching – specifically working with a local Mum of three that I met a few weeks ago when she literally fainted at my feet.  She had been struggling to pay her own way and along the way decided that the best way to keep her kids fed was to not eat herself.
Now granted its an expensive time over the holidays – not that either of us are jetting off or anything .. but a combination of kids off, no Free School lunches for the red head and well … hollow legs from both of them at the moment means that even my food budget is groaning a little.
This young lass however was struggling on trying to pay the debts of a gentleman who had gone off to work one morning and called her three days later from the south of England where he had decided to move to.
So – the money she did have coming in wasn't going nearly far enough by the time she had serviced all the debts he had left her with.
He had told her for years that the "debts" were all she would be left with if he went – that she wouldn't be able to survive, that he was the best thing that ever happened to her.
So when he did go – she immediately accepted this as the truth – as her new reality!!
Oh – and she is sitting beside me nodding as I write this … he was pretty good at getting her to believe in his "sweet little lies"
Then one afternoon you faint in front of another Mum … and all the lies come crumbling down. Well it does when you keel over in front of the local "Debt-Buster" LOL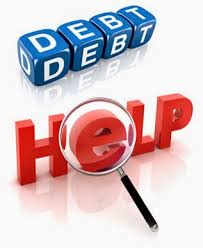 One Mum and three kids … with a budget that works and a plan to get themselves out of the £70.47 of debt that is actually hers at £12 per week. (Everything else is in his name and he is responsible for BTW – including the car that he drove off in).
One Mum with a meal plan that means they can all eat -and a goal of building a store cupboard so that no-one need ever go hungry again.
One Mum who has reached out to some other local Mums and has kitted out both her kids for the summer by swapping around the outgrown kit between them.
One Mum who has  hopped online and started the process of getting Dad to contribute to the raising of his kids.
One Mum who has a plan moving forward of a better and more stable financial future for her wee family.
One Mum ….. who popped around this evening to tell me she has a job interview next week from the FIRST application form she has filled out in nine years!!!

Best news is that there is now one Mum who has taken on the decision to get herself financially educated so that she never believes those "sweet little lies" ever again!! Now she can find out the truth all for herself and is looking forward till it is her turn to pass it on.
Now forgive me .. I am off to walk her and the kids back home.  They are just around the corner but its bedtime for the wee ones and cuppa time for the biggers 

So send her your best wishes … she has done brilliantly and I am so proud of all she has achieved fro her wee family in just a couple of weeks.  Bravo Lassie!!!