The Highs and Lows and Highs – no we have not been doing the hokey cokey here at MFin3 HQ but rather was the way to describe yesterday's  and today's events.
The High – a trip over to Holyrood to take part in a training day.  Looking forward  for ages to meeting all the people I talk to on the phone and chat to online and who unfailingly have the right turn of phrase /phone number or strategy to get me out of a tight spot.
So far so good – sunny day, dress and heels, coffee to go and great company on the train (my pal got on the train two stops down).  A lovely wander through Edinburgh and into our Parliament building that always has such a feeling of peace about it – if you have never been inside its all beautiful wood, fieldstone and glass.  You at once get a feeling of being in a bubble and in a historic castle … its very cosy and calming … a great piece of architecture.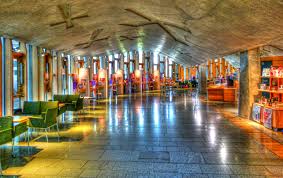 Now .. the training … M'eh! Not too High if truth be told .. mind you as someone who stands up and speaks a LOT I have learned the hard way that there are some do's and don'ts .. especially around the use of Powerpoint.  Yup – yesterday was "Death by Powerpoint" .. and although we were only a third of the way back in the room we couldn't actually read the content…. rookie mistake and one they can easily solve for next time around.

The best speakers were the local lassies who have worked in Constituency offices for years – a total wealth of knowledge – bags of humour and real life "How-To" .. and you know how much I love practical??
The massive "Low" came in the form of a professional trainer from Westminster who enthusiastically gushed about how proud she was that the training they had developed was now being taken out to the "Regions"
……………. and the room fell silent, people looked sideways, caught their neighbours eyes and crossed their arms ………… OMG!!! That moment as a trainer when you know that your audience has gone and gone for good never to return …… you could hear pins drop!!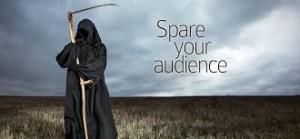 Language is a funny thing isn't it? Certain words when appropriated by one group or another become totems of that group, become a shorthand for a whole philosophy of thinking ….and woe betide you if you misuse one of those trigger words.
Like "Gay" in the 50's … or "Gay" in the 70's V "Gay"  currently.  Its gone from  "Happy" to "Homosexual" to "So what?" in such a short time ……..
"Region" .. when in reference to our country is definitely one of those trigger words.  We are a country – not a region by any shape or form .. and the 56 out of 59 MP's being SNP might have given her a wee clue.  But out popped the word … and away went her audience. Such a shame because I am sure she would have had some great nuggets to impart ……. but the audience was gone for her.
It was a Low for me .. not because of her very unfortunate choice of phrase .. but because as a fellow trainer my heart went out to her as it dawned on her that she had done something that had immediately turned her audience off .. and she really didn't have a clue what it was.  BTW – I really don't think that this was malicious on her part … just utter ignorance that this word used in that context might offend lots of people.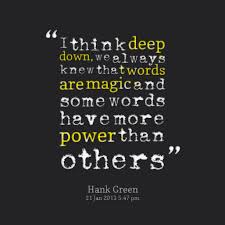 Words .. they cast spells .. they have power …. to move mountains, shift countries and create alternative futures.  Words are powerful … and when you see the power it's really humbling.
Words like "Mort-gage" … "unto death"  … there is a cheery thought isn't it?  Not a nice fluffy, sunny word that we bounce around is it?  We totally need another word for this kind of debt.
So my "High" .. well I could be very flippant and tell you about the very perfect gin and tonic at the bar on the way to the train station ….. but my "High" was when I got home …… and I have totally been paid!!!!  And in fact if you tune in tomorrow I should have some mega exciting financial news to impart …. just as soon as I get my spreadsheet to reconcile 

Happy bouncy people here at MFin3 HQ tonight I can tell you … back soon XX