So … best laid plans and all that.  I thought I would take a few days off till I was less weary – get my head together and get work under control and then I could get back into sharing the frugal fun stuff. Turns out the "weary" was a full blown UTI that kicked my bahookie big style!!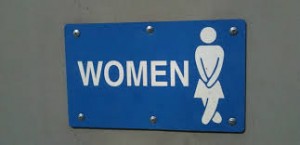 Do you know  … in fact my lay-off kind of gave me a self induced stage fright that I wouldn't be able to write again.  As soon as you begin to entertain those thoughts then you begin to entertain scarier ones  … the ones that whisper in your ear at 3 am that your first post when you return has to be "perfect"…… it had better be perfect or don't bother!!!
Perfect sucks!! perfect stops you doing so many things that you love – perfect stops you trying so many things you don't know if you WILL love cos you never give yourself permission to have a go.  Perfect Smerfect!!!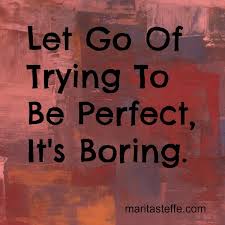 Good enough is good enough .. it has to be – especially now as I am manic busy and loving every moment of my new job.
Honestly I am getting to grips with my new job – sure we are still a person light but I am learning so much and juggling so much and it truly is the perfect job for someone like me ……different every day and I really feel like I can help people …. but it has stopped me taking some down time and really getting well again.
I have learned my lesson though – next time I will stop, take to my bed and be back in a few days rather than have a case of the "can't lift my head by 6pm in the evening" sleepies for weeks on end.
But the upside has been that because I have been so weary I have stuck remarkably well to our plans.  Food plans have been followed for weeks – no off piste dishes have appeared because I haven't felt inspired to improvise.  Shopping plans have been stuck too – cos the easiest thing is just to pick up what is on the list and come home because on-the-hoof decision making is just too draining.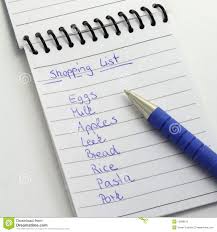 And of course the kids are back at school again – so it's so much easier to slip into comfortable familiar routines and just drift along a little…… do the same ole same ole!! and only as much of that as you have to.
But this drifting has had its upsides too ….. in fact when I plucked up the courage to figure out my new online banking log-ins today to have a sneaky peek at how wrong it had all gone when I took my eye off the ball I was rather pleasantly surprised ….
….. no spoilers yet …. but the number was MUCH better than I anticipated.

So forgive me over the next few weeks – as I battle my "perfection demons" and just get on and do it all again …. so there may not be lots of pretty pictures and all the "stuff" that they tell you you are supposed to do as a blog author ….. but I am five hundred words in and barely even breaking sweat LOL.
Mind you – I have the reward of a lovely bubble bath to slip into in a few minutes and that is totally keeping me on track all the way to the end… hey!! what do you know – I even managed some pictures 

((waves hello))