YAY for the wins!!!!
I know – cheesy, right?  Well I am totally OK with being cheesy if it cheers a fellow traveler up.
Face it – we don't celebrate enough. We are so busy focusing on the "next thing to be done" that we never stop, scream a little, wiggle our asses and give ourselves that moment to say "well done Missus,  you TOTALLY deserve that!!!"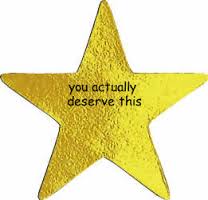 I find its especially prevalent when I am dealing with men at work – granted its all very busy and zippy and pressured ….. but sometimes I totally pull the rabbit out of the hat and instead of doing the basking in the moment thing that the guys do I cast my eyes down to my To-Do list to figure out the next miracle that needs to be manifested.
Oh boy – do I ever need just to learn how to toot my own trumpet!!!
We all do .. we are pretty darn amazing just to be here on this wonder of the world (the internet – closely followed by the guy who came up with Spanx) chatting with friends around the world about really human issues of how to juggle the kids and the budget and the home and the husband and then … I mean seriously, how tiring is all this juggling every day that we do?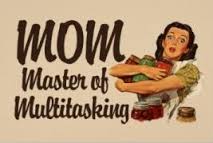 So now I am going to keep my eyes open for some good old fashioned "Trumpet Tooting" whenever I see one of our lovelies do something amazing … amazing things like THIS:
"Day 18 of the year and we've already managed to clear 140 days worth of mortgage interest…..this is getting addictive!"
Just read that again – in just the first 18 days of this year she has cleared nearly 6 months of mortgage interest ….  YAY!!!!  Skips about the kitchen.
And she is right – it is addictive ….. and I am so chuffed that she let me know because now I am supermotivated not only to cheer her along but to double down on my goals and give her an opportunity to cheer me some time soon.
I will watch out for those "Yay!" moments in my life  – to take a few seconds to let those who love me know and cheer me a little too …. because it helps motivate us all.
Lets celebrate our wins!!!  Its going to make these next few years so much more fun!
So .. who has had a win this year?  I have ….. I have been invited to a superdooper black tie do halfway around the world and First Class all the way ….  YAY!!!!  Travel without having to budget for it (Happy Skip)
What about you?